Not having the best property management company take care of your rental can make or break your success as a vacation rental property homeowner. When there is so much to manage, you want a company that knows what it is doing and gets it done right.
If you are new to the vacation rental business or are struggling with the property management company you hired, read on to learn the eight most important things you need to look for in a property manager.
Download our free brochure for more information on the outstanding services we offer. We bring you results and success as a vacation property homeowner!
DOWNLOAD BROCHURE
8 Excellent Tips for Choosing the Best Property Management Company
1. Find A Local Company with Personable Services and Direct Communication with Your Property Manager
When situations arise that need immediate attention, you want a property management company that can be there for you and your guests in any scenario. If your property management company is far away or out of state, they might be hard to get ahold of in an emergency. Also, you want a company that can handle any situation with confidence and direct communication.
As one of the best local rental property management companies on the Gulf Coast, we value being available to you and your guests to add that personal touch that builds trust. We also have years of experience in the business, with proven results in problem-solving and a passion for making homeowners and guests happy!
2. Attention to Detail is Important in Property Management
The details can mean the difference between guests choosing your property over another. Make sure to pick a property management company that honors this in its business model.
At Biloxi Beach Rentals Resort, we deliver excellent customer service and perks that make life easier, which is why so many choose us for their property management services and rental vacation bookings. We have services that take care of those necessary details, like a Laundry and Linen Program, Keyless Entry, free WIFI for guests, and much more.
3. Look for a Strong Marketing Strategy Program
Strategic online digital marketing is imperative to bring in profits year after year. Look for a company that understands how to market your property and takes the time to help you develop the proper assets to advertise your vacation rental.
For instance, we use professional multi-channel marketing, find your guests for you, and pay expert photographers to get professional images of your property that sell online. We use a top-notch strategy with proven results.
4. Does the Property Management Company Offer a Website with Online Booking Capabilities?
As part of the marketing strategy, your listing should look clean, professional, and inviting online. A professional webpage that builds trust with your audience is an invaluable asset to your investment.
Our website booking service is a state-of-the-art online experience where your property will have professional photos and easy-to-use services that smoothly sync with your Owner Portal. We provide you and your guests with top-quality online website services that build trust as you grow your business.
5. Make Sure the Company Uses Licensed Professional Specialists
With cleanliness at the top of everyone's list, having a properly licensed cleaning service is of utmost importance. Building your reputation on cleanliness is just another form of marketing.
We offer licensed, professional housekeepers trained to keep your property immaculate. Each property is also checked after each cleaning by our Guest Services department. And we have other licensed professionals working together to give you and your guests the best experience.
6. 24-Hour Maintenance Staff and Housekeeping Services are a Must!
Knowing your rental and guests are safe and taken care of 24 hours a day is an absolute must. When you hire a good property management company, they should have services available around the clock. Look for a company that wants to protect your investment. And with proper, timely maintenance that keeps guests happy with quick-response service.
Biloxi Beach Resort Rentals ensures guests are offered premium services. We have onsite reservations, 24-hour maintenance, guest relations, and housekeeping departments with knowledgeable employees eager to help. We also provide equipment rentals and merchandise, so if guests need last-minute items like a Pack-N-Play or a toothbrush, we can take care of them.
7. Do They Help with Property Inspections?
Owning a rental property means regular inspections every season. The best property management companies will help you take care of yearly inspections, so you don't have to worry about it. With Biloxi Beach Resort Rentals, we have up-to-date industry training in all aspects of property management services and laws to help you take care of inspections legally and professionally.
8. Great Reporting in the Owners Admin Portal
A synchronized reporting system is a vital part of the business. A poorly supported system can cause problems and make for a poor transaction process between guests and owners. When searching for a good property management company, find out what they offer to make business transactions simple and organized. You want the best rental property management company already on top of all aspects of your business.
That's why we have a state-of-the-art online reservation system. It has live, up-to-date information that connects you to everything you need to know in real time in your Owner Portal. Get statements and view reservations, as well as find out any other information relevant to your rental property.
Receive a Free Property Analysis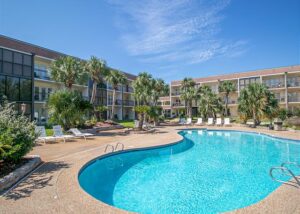 Get in touch with Biloxi Beach Resort Rentals and start your free property analysis today.
Fill out a short form and we will help you make the most of your rental property. We will take all the worry out of managing your rental property and help you every step of the way!
START TODAY
8 Best Tips for Choosing a Property Management Company