5 Coupon Code Types you have never Thought They Exist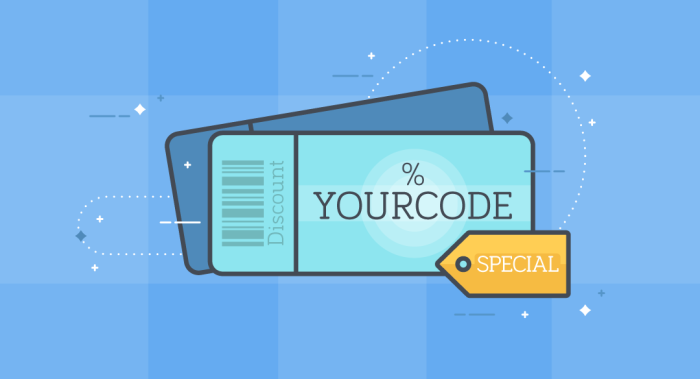 If you are a diehard couponer, you can surely attest to the benefits of the saving strategy. Well, redeeming coupon codes is quite straightforward; obtain them from a site or store and redeem them at the checkout section. But, did you know that are many types of coupons? We asked CouponCause.com and they shared with us these coupon codes you should know as well besides the most popular ones.
Manufacturers and retailers offer varying types of coupon codes, some of which are not popular among consumers. Generally, understanding the distinctions among the various promo codes makes the difference between a successful checkout and a frustrating one. That said, here's a quick overview of coupon code types that you've probably never given a thought about their existence.
1. One-Time Use Coupon Code
Different stores are known for rewarding their loyal customers with the exceptional one-time use coupon codes. They are explicitly sent to the customers via social media, email, or even post mail. As the name suggests, the code is meant to work one time only. If you try to redeem it for the second time or try to apply the one you found online, the code may not work at all. So, it's upon you to redeem the code wisely when you receive it from your favorite retailer.
2. Clearance-Only Codes
Store desperate to unload their old stock or inventory will offer clearance sales that come with huge discount offers. This forms an ideal opportunity for customers to acquire quality products at awfully affordable prices. Moreover, to hasten clearance, some stores offer the clearance-only codes that provide additional discounts. Nevertheless, trying to redeem the codes on non-clearance items won't work. Clearance sales are also very unpredictable since the odds of missing your preferred product are high.
3. Freebie Codes
Most likely, you are only familiar with the discount codes. But, do you know that there exist promo codes that offer free products to customers? It's hard to escape the lure of the freebie codes.
Typically, retailers reward customers with gifts upon purchasing a particular product. But, a manufacturer may want to test the market for their goods by offering unconditional freebie codes.
However, be wary of freebie codes from stores you don't trust. Some stores may also reward you with freebie codes but still charge you exorbitant shipping fees.
4. Membership Promo Codes
You'll receive these types of codes if you are a member of a particular group such as AAA, loyalty group, and rewards group, among others. The membership codes are often sent via mail or email. The codes are useful if they offer you discounts on items you can easily purchase, but this does not translate to impulse buying. Nevertheless, be wary of signing up for some membership for the sole purpose of receiving coupon codes since there is usually a cost or a hidden catch.
5. Personal Referral Codes
Some brands provide their customers with referral codes to share with their relatives and friends and consequently earn freebies, cash rewards, or points for getting new members to visit the stores. Typically, the codes come with discount offers that can enhance your saving goals by a significant measure. All you need is to send the code to as many friends as possible to earn more discount offers and other rewards.
Bottom-line
Retailers and manufacturers often offer coupon codes to their customers to lure them into their stores. Some of the popular codes are the money off, percentage off, and BOGO(buy one get one free) codes. Even so, they are not the only coupon codes available in the retail industry, and this is clear from the list outlined above.